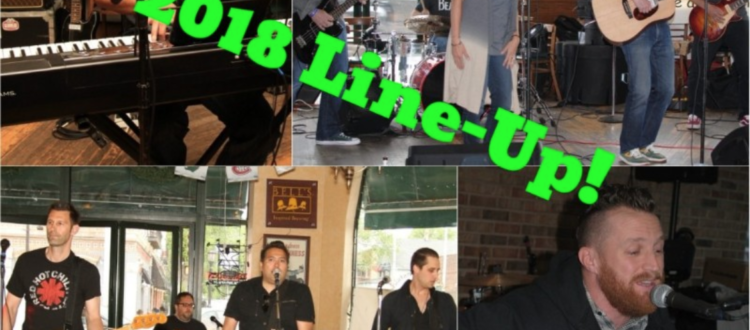 Band-a-Thon- Jan. 27, 2018!
The countdown is on!  We'll have some great bands again this year including the brilliant Pigs from La Grange…..EL Guapo from the cover of Boom Magazine  :)….the talented Troy Thompson coming straight to you from the classrooms of one of our CAAEL schools, and the oh so popular Ryan Russ/ DJ Ry-Guy who's been spreading his talent all around Forest Park since he was young.  Check out our video from last year on our Facebook page!
We had 300+ people last year for our event and we're looking to pack the house even more!  Thanks in advance for helping us to spread the word!  You can purchase tickets at the door or buy them in advance on our website.
We have lots of great silent auction and raffle items again this year including White Sox Scout Seat Tickets, Stadium Club Bears Tickets, Blackhawks Tickets (section 121), multiple sets of Bulls tickets (section 112), multiple sets of Cubs tickets, Autographed Roenick jersey from last goal in the Chicago stadium and other signed Hawks, Bears, and Bulls items, wine tasting packages, ride to school on a fire engine package, full session of Infant Resource Swimming Lessons, dog boarding and spa certificates, craft beer baskets, yoga packages, dance session packages, Senator for a day in Springfield, pool passes, bowling party certificates, gymnastics party certificates, private boutique shopping party certificates, comedy club certificates, old fashioned popcorn maker, Chicago museum and aquarium passes, landscaping packages, crafting workshops, gourmet food baskets, tons of restaurant gift certificates, painted furniture, beauty packages, custom framing packages, and more!
Hope to see you!
Cheers!
Sarah